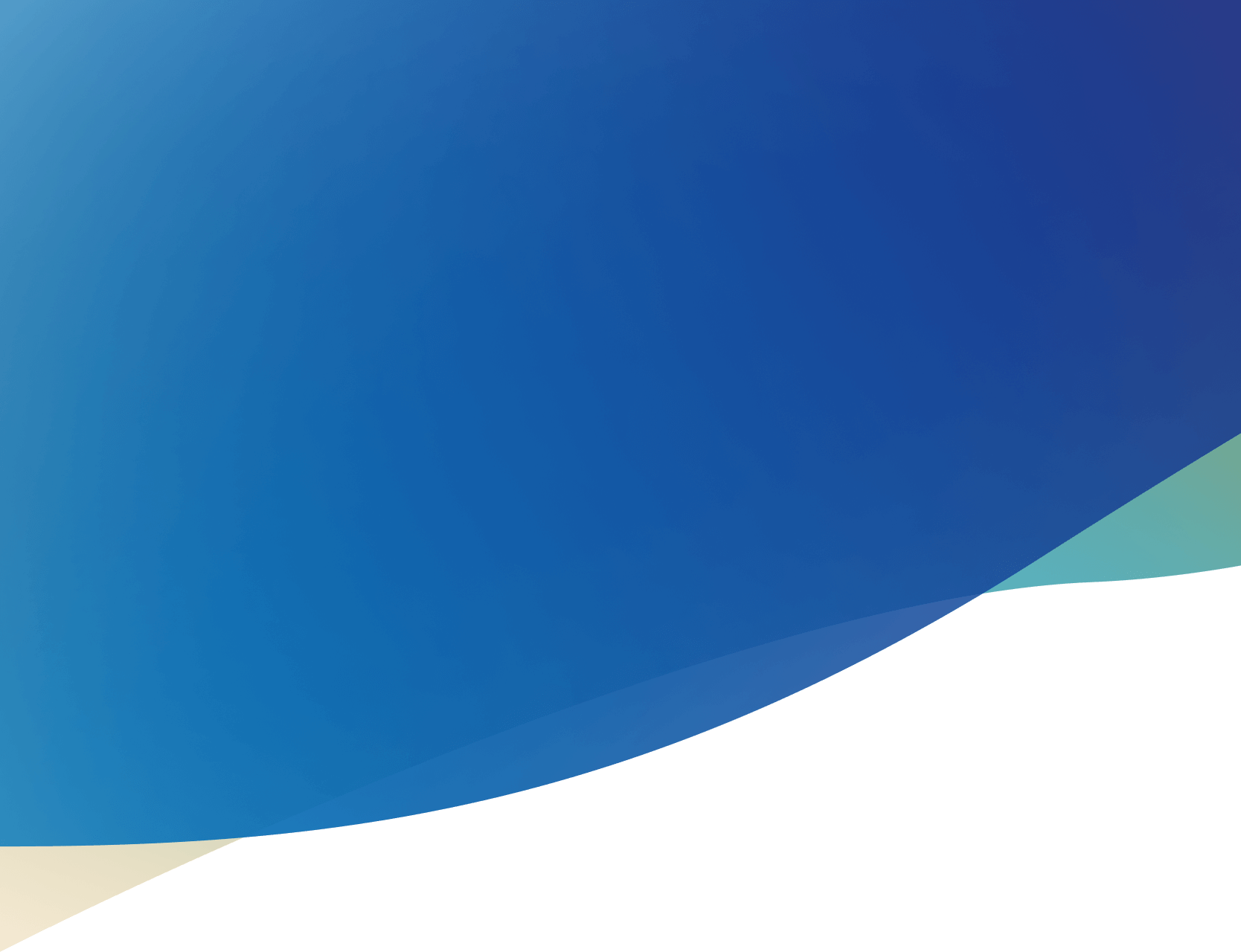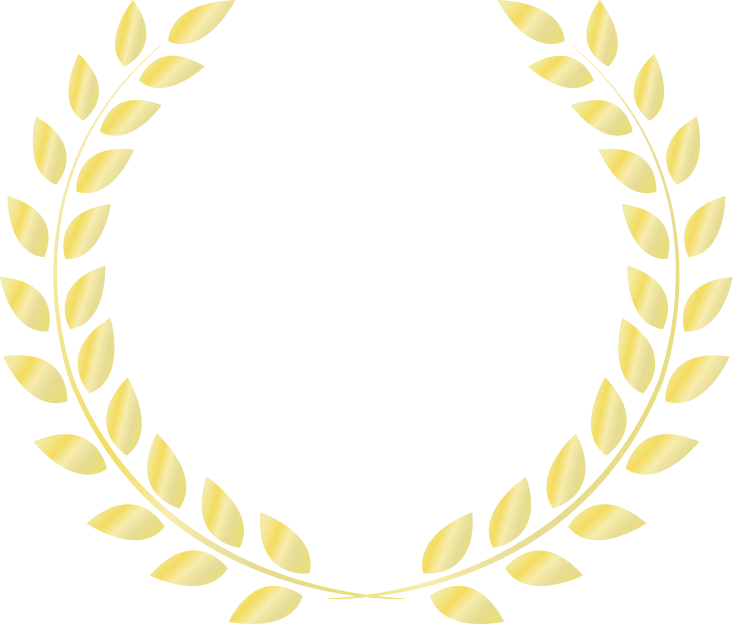 Event and Webinar Platform
Designed for Business Growth
Virtual, hybrid, or in-person. Webinars and events that accelerate business growth.
Simple, data-driven event marketing that elevates the customer journey and maximizes lead conversion.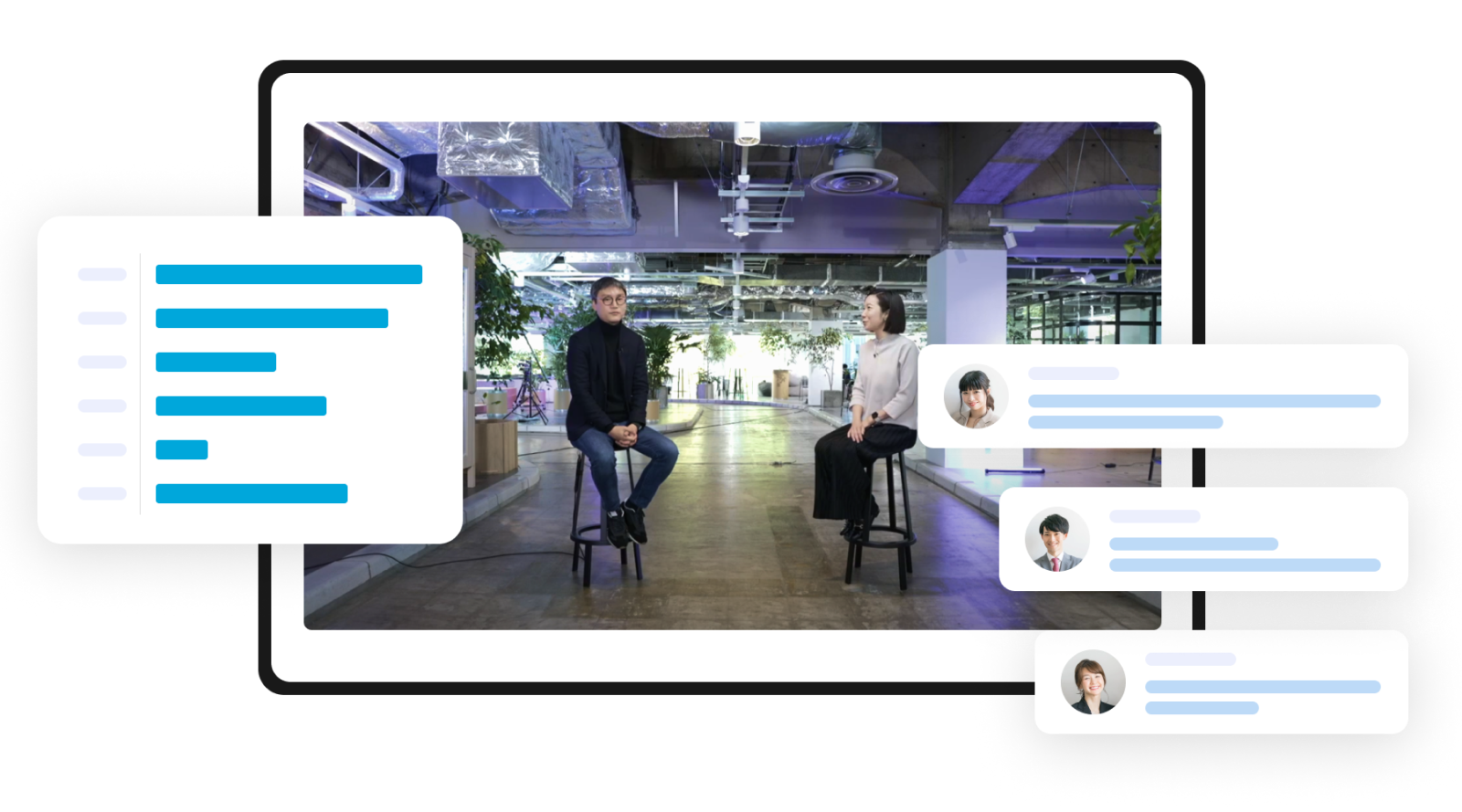 ※ "Online Event" market study Aug 2021, Japan Marketing Research Org. (JMR)
Why Customers Choose EventHub
Ease of Use

Simple and intuitive for attendees and organizers alike

The end-to-end event marketing platform with everything needed to create and execute events with minimal resources and effort. Designed to connect to existing sales and marketing tools and integrate with your lead nurturing workflow.

Lead Conversion

Deeper insights, faster follow-up, and better conversion

Rich analytics and insights into user engagement enable you to prioritize the funnel and respond quickly to the hottest leads. Integrated video conferencing, chat, and email allow you to easily interact with attendees before, during, and after the event.

Improved ROI

Increase engagement, boost attendance, optimize ROI

One-sided streaming of videos leads to low user attention and participation. With EventHub, create events that express your brand, share your vision, and deliver a memorable interactive experience for your audience, leading to better business results and better ROI.
Maximize Customer Engagement
Across Virtual and In-Person Experiences
Virtual

An event platform that includes all the feature needed to successfully execute on-brand webinars and virtual events from end-to-end. Attendee management, event promotion, video streaming, surveys, messaging tools, analytics, and more.

Hybrid

Bridge the gap between the virtual and in-person event. Content streaming, communication, and attendee networking tools bring all your participants together, no matter where they are, for an interactive and borderless experience.

In-Person

When it's time to run in-person events the platform gives you to the tools to help drive attendance, increase engagement, and better nurture your audience. Registration, event website, QR-code ticketing, communications, attendee matching, and much more.
An End-to-End Platform That Vitalizes Your Event Marketing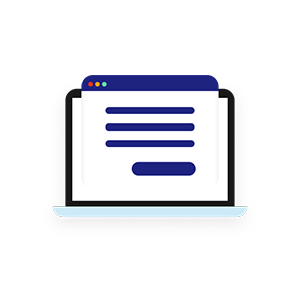 Registration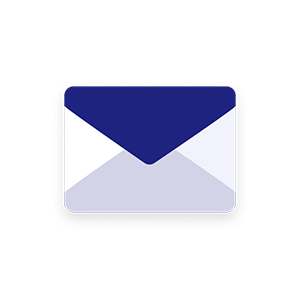 Bulk Email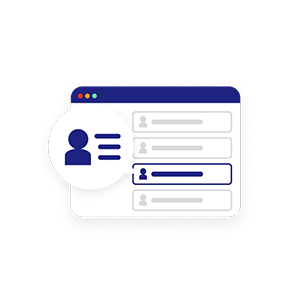 Profiles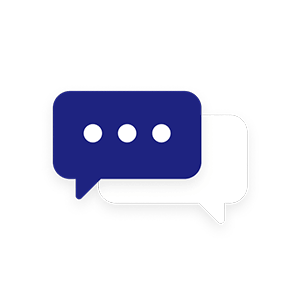 Messaging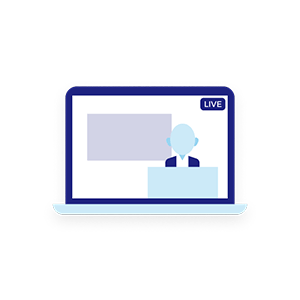 Streaming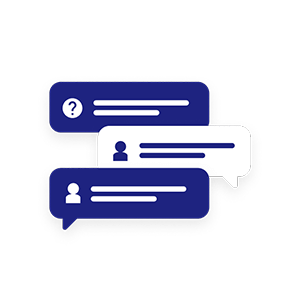 Live Q&A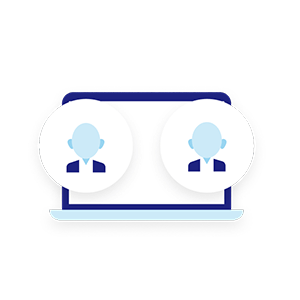 Breakouts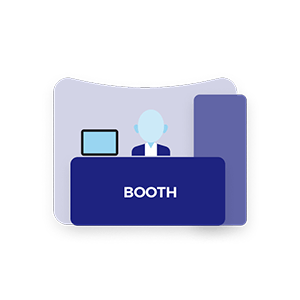 Expo Booths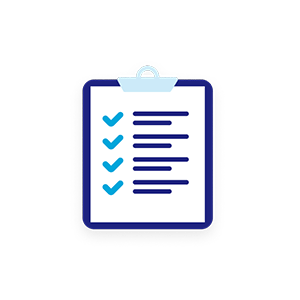 Custom
Surveys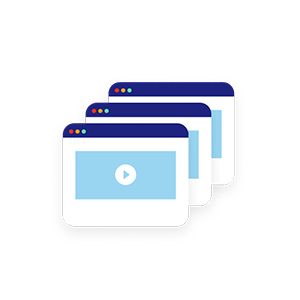 Simulive and
On-Demand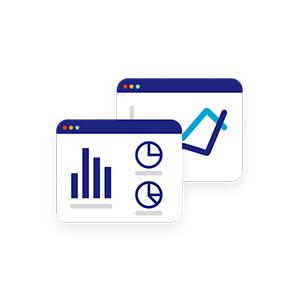 Event
Analytics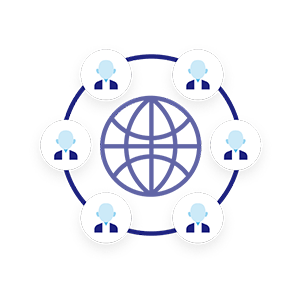 MA and SFA
Integration
Customizable to Your Business Needs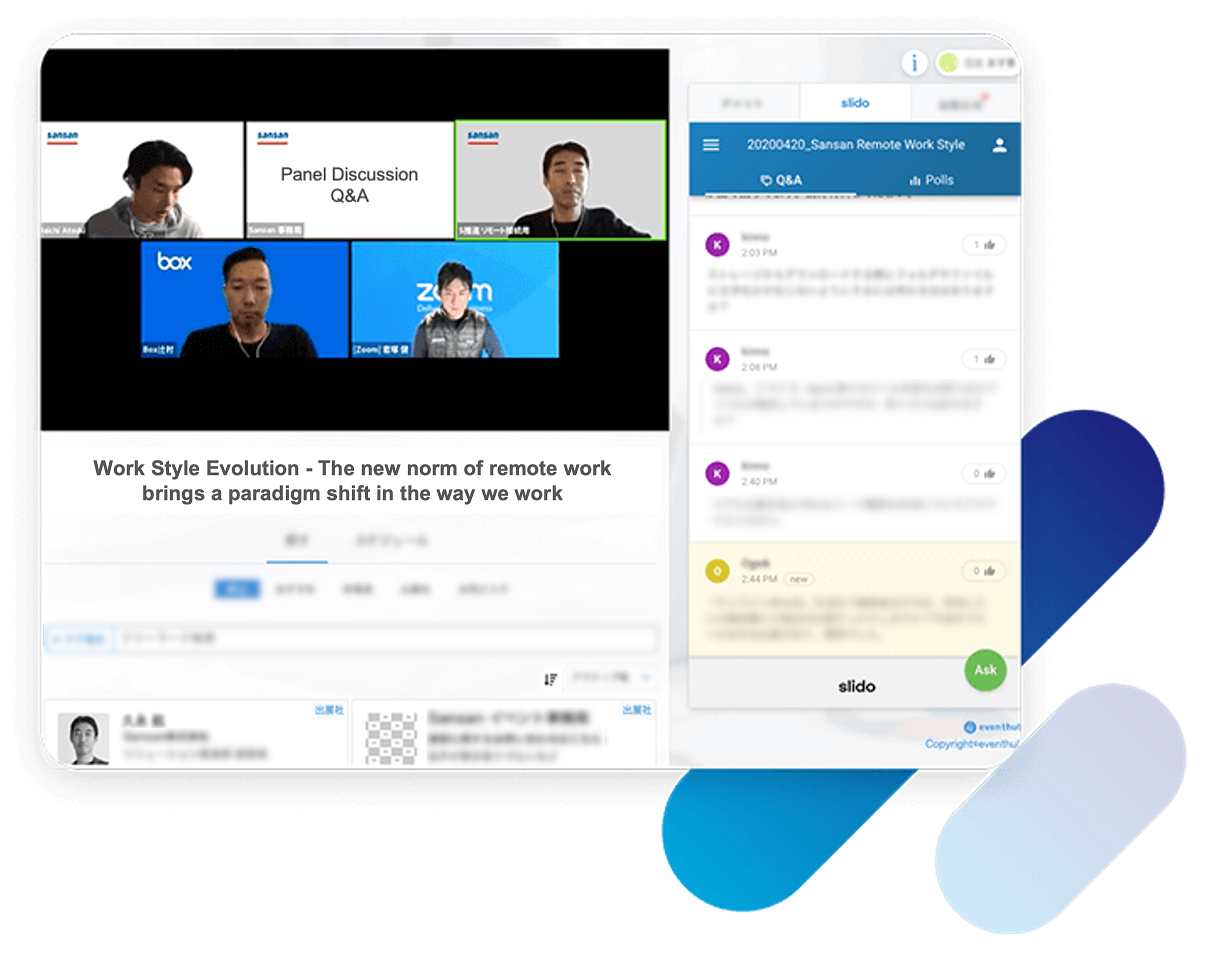 Webinars
Sansan
Sansan uses EventHub for webinars because it provides an intuitive user experience, enables better engagement with attendees, and integrates into their existing marketing automation workflow. They are able to acquire detailed analytics on lead behavior that could not previously be attained, improving overall event ROI.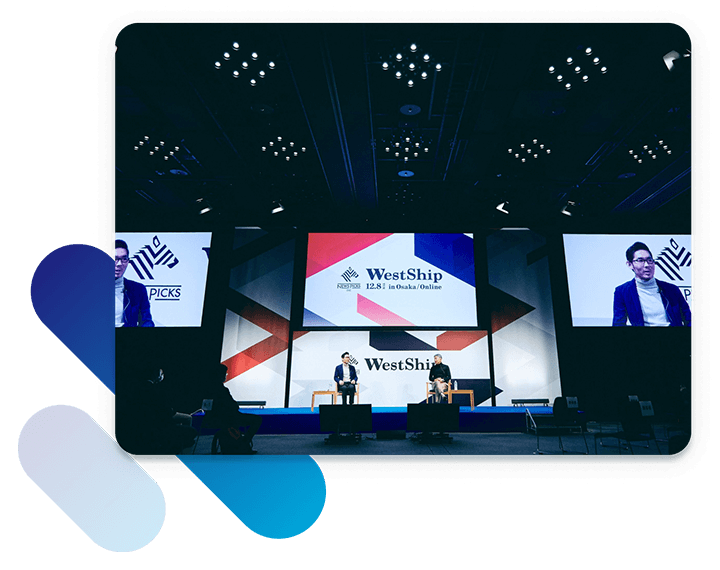 Conferences
NewsPicks
When NewsPicks needed to move their conferences to Hybrid, they chose EventHub. The matching and networking features enable effective engagement across virtual and in-person attendees alike. Their conferences now include virtual participants from oversees, exceeding the results of prior in-person only events.
Expos
Citizen Machinery
Citizen Machinery's annual expo, traditionally conducted in-person at their factory site, was successfully moved to virtual using EventHub. By leveraging features such as attendee matching, simulive, and engagement analytics, they were able to lower cost while generating the same number of business opportunities, exceeding their expectations.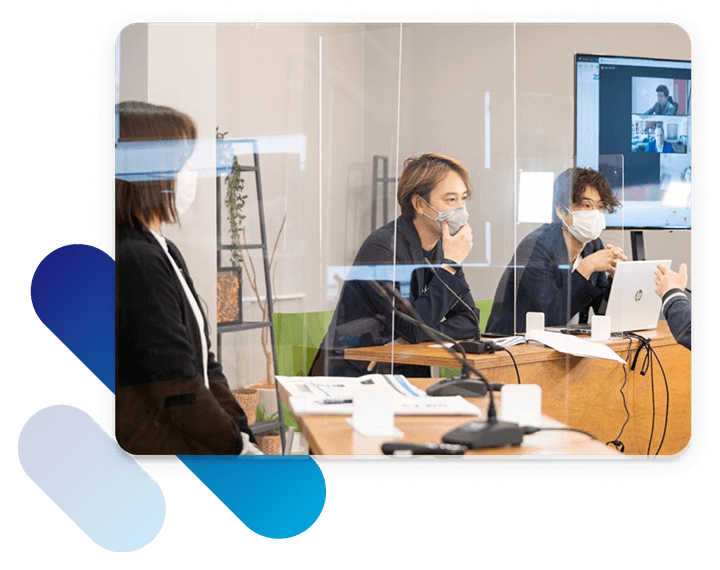 User Groups
Adobe
EventHub is used for a wide range of events including international conferences, user meetups, recruiting, webinars, and more. Adobe chose EventHub to move their user meetups to virtual because it facilitates interaction amongst participants and bolsters engagement. Registration numbers have increased, providing improved value compared to in-person.
Need Help With Your Event?
Let Our Event Producers Ensure Your Success!
Based on our experience of running 1,000+ events, our event producers can provide end-to-end support from planning, through execution, and post-event analysis. Let us help you produce successful events that deliver results.